Topic: Baby slideshow - tips, templates, and song suggestions!
A cute slideshow with your baby pictures - isn't that an amazing idea to realize for the 1st birthday, or a great alternative to traditional photo albums? Remember that today's slideshows are not just about photos - you can add fun animation, catchy music, and even your baby's talk recordings!
Check out this excellent article for lots of tips on creating a lovely movie from baby pictures and a list of good songs for baby slideshow.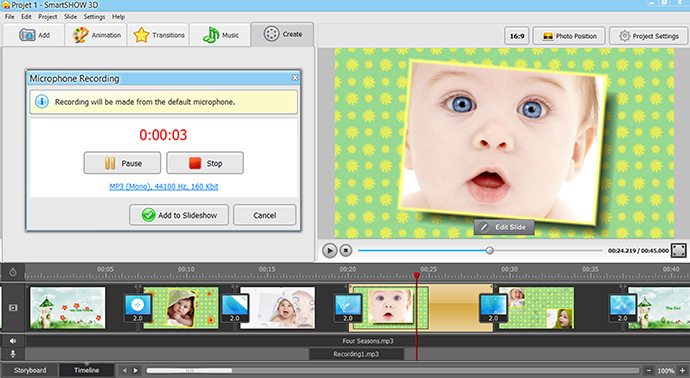 And here are some inspiring baby slideshow samples for you to watch!
Funny Kids Photos
(find this template in SmartSHOW 3D free trial download)
Baby Slideshow Templates
(designer templates pack)
One-Year-Old Birthday Party Slideshow
(template comes with SmartSHOW 3D free trial)